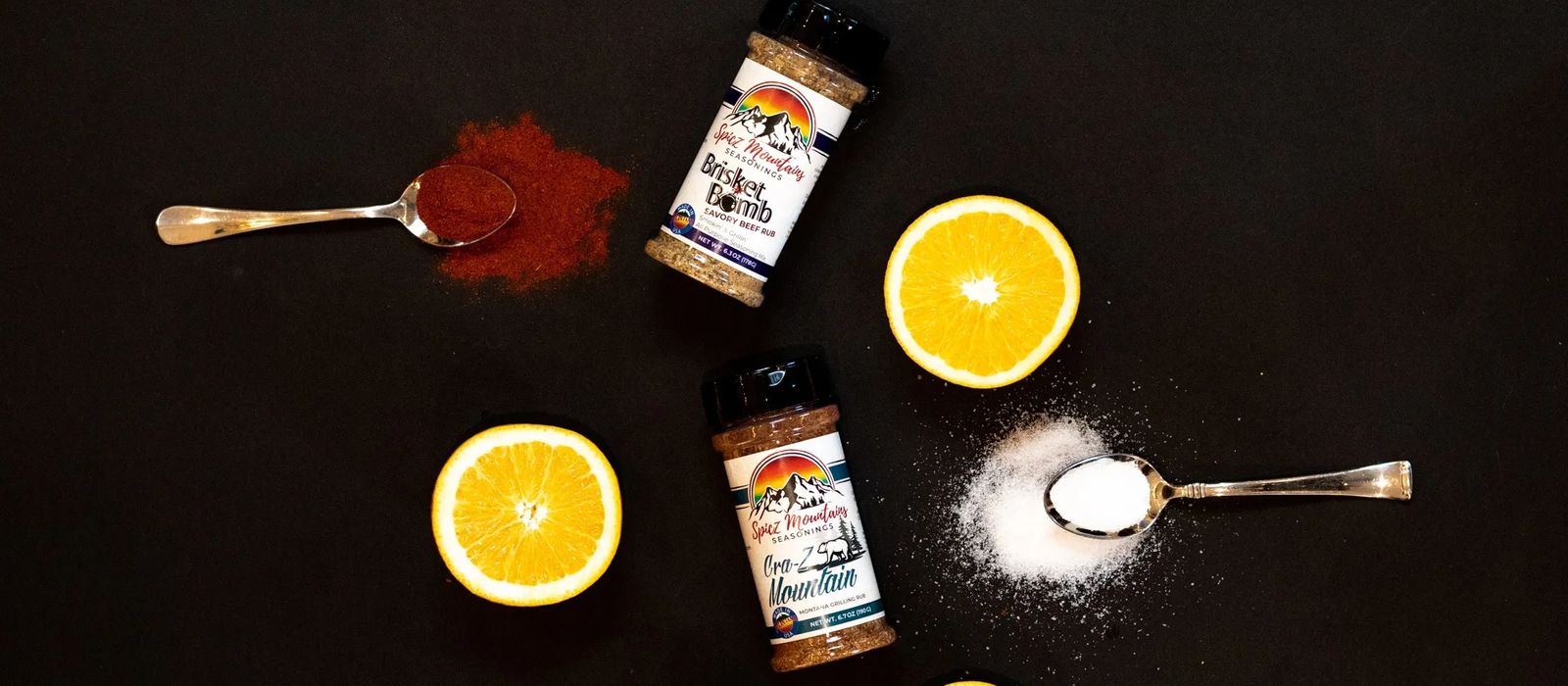 About SpicZ Mountains
Spices, seasonings, and dip mixes made in Montana.
Here at SpicZ Mountains we believe in family, friends and the love that binds us all together.
Our family purchased SpicZ Mountains in August 2019 from the original owner and we have only one mission - to inspire others to gather together and enjoy time with each other. It doesn't matter if your dinner table is in your home, outside by the grill, or at a campsite somewhere in the mountains.
We love to build relationships with our customers. Our hope is to become a catalyst where friendships can be formed. We know our grilling rubs and dip mixes taste great and add fun to any gathering with family and friends. We want to help you enjoy that as much as we do.
To that end, we create killer rubs, season salts and dip mixes using only clean ingredients. That means No preservatives, No MSG, No gluten and No fillers - just awesome flavors.
A Little Back Story...
SpicZ Mountains began in 2010 uncer the name Spicz Galz, when two longtime friends had the idea to create convenient salsa and dip seasonings. Laurie Jean Gebhard and Lorrie Jean Castellano put a twist on this, a pinch of that, and mixed all natural ingredients to create their one-of-a-kind flavors. They searched for suppliers for the freshest ingredients and no MSG. The two LJs didn't want any fillers or preservatives either.
Soon their salsas and dip mixes were selling like crazy at the local farmers' market. Customers returned weekly with high praise and deeper pockets, as they bought more packets for themselves as well as family and friends.
Since 2011, SpicZ Mountains expanded to selling in local grocers and gift shops, as well as offering online sales. Soon after that, the two added grilling rubs to the product line.